September 16, 2007
Graphic Novel Settings
Daniel Clowes, probably still my favorite comics artist, has begun a new story for The New York Times' Funny Pages, Titled Mister Wonderful (PDF).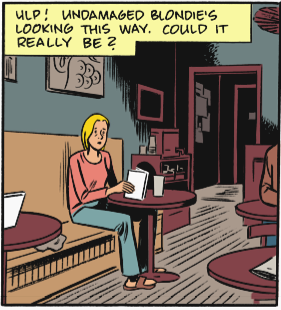 In reading the first installment, I realized the setting was none other than Gaylord's, quite possibly Oakland's best coffeehouse, and also Dan Clowes local haunt (I've seen him on Piedmont Ave, where Gaylord's is).
September 15, 2007
Get Satisfaction / Give Satisfaction
Congrats to the Satisfaction team for the launch of their new service. (Lane Becker, whom I used to work with, toils there now.)
The home page for Satisfaction (which in part looks like this:)
I suspect might have been inspired by an old Adaptive Path favorite, the (since redesigned) home page for Hay Net, a service of the Farm Service Agency that connects farmers who have hay with farmers who need it.